We a group of us were coming from a gathering. We passed by this old ruins of a castle and some ladies dressed like queens like the gowns and stuff. We went through this forested area and the young lady leading us kept excitingly naming the trees. Like this is my aunt this is the bartenders rose tree. That rose tree was huge and moved like an animal. It moved one of it's weird ly shaped rose bud that had or was shaped like 4 spikes towards me like it was curious. I moved in to pet it but my soul said no. It's like it immediately noticed and moved in to attack me luckily it only tore apart the side of my right leg. It didn't hurt but there was so much blood. So we left there and went to some house. There was this white lady that look like my friend Amber cooking breakfast. She served everyone tea except me. I told her I wanted some and would make some for myself but she just ignored me and started putting bran muffin cupcakes in the kettle. I got so mad. I asked her why she wouldn't let me make tea but she just ignored me and took a needle from on top of the freezer and injected a yogurt container then put it back in the fridge. I backed away thinking she must have poisoned breakfast so my friends might be in danger. Keep in mind I didn't know any of these people in real life. I have one good friend in real life. I for some reason knew instantly that the only was to kill her was with a string. Don't ask me how I know dreams are weird. I knew that I needed to kill her to save my friends so I went to the other room and found a white string. But by that time she had already figure out my plan and had took out a gun and started shouting everyone. So I jumped out of the window. Out side it was my childhood's home neighborhood I ran towards a corner and hit between some bushes. It's weird cause she ignored my other friends and it felt like she was tracking me down. Cause she passed me stoped smelled the air then came right where I was and shot me in the head. Everything turned white there was a static crackle like the sound of lights coming back on and a hexagon formation that appeared in the white light and I woke up in by body with her still looking at me but it was like she was saying now you get it? With that look. It's like we were the same. I have never let myself die in dreams this was the first time, I knew I was dreaming the whole time. She handed me a gun. I looked at her and told her with my brain it's like we were telepathically speaking I said hell no with my inner voice. I didn't want to do what she decided to do. Then I looked passed her and saw one of the queens we passed by earlier and she had a human farm. The humans were locked behind some weirdly low fence. They all suddenly started running for their lives, they were being chased my by these weird humans with serrated teeth I think they wanted to eat them. But these type of humans were mostly male. I started running too and one also caught me but it was like he was more afraid of me. So he started at me cocked his head to the side then started running after some human. I went back to the house through the window I clicked through and hid in a corner. Then the door opened and I started panicking cause I was willing my self to wake up but it wasn't working. But luckily it was just one of my friends that got away. The another picked her head from a hidden corner. I was happy some of them were safe but this made my mind foggy and I woke up. My brain hurts now.
👧 women of your age from 🇨🇦 had dreams about Attack by 7% less than 👨 men.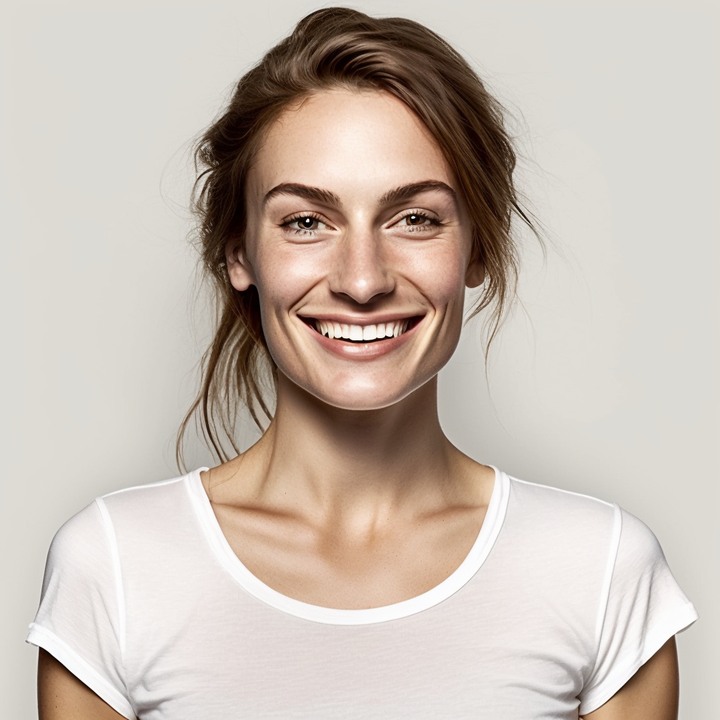 Yvette Miller
Behavioral psychology & Wellness Advocate
Hey Praxicedes, thank you for sharing your dream with me. It seems like a complex and intense experience. The dream starts with a group gathering and passing by an old castle, where you encounter ladies dressed as queens. As you journey through a forested area, the young lady leading the group excitedly names the trees, but when you encounter a peculiar rose tree, your intuition tells you not to approach it. This decision potentially saves you from harm, as the rose tree attacks and tears apart your leg. Moving on, you arrive at a house where a white lady resembling your friend Amber is cooking breakfast. However, she serves everyone tea except for you, which triggers feelings of anger and exclusion. Your suspicion grows when she injects something into a yogurt container, making you believe she might have poisoned your friends. In response, you feel compelled to protect them and decide to take action against her. Unfortunately, she discovers your plan and begins threatening everyone with a gun. To escape, you jump out of a window into your childhood neighborhood. While hiding, she tracks you down and shoots you in the head. This moment is significant because it brings about a shift in the dream. There's a crackling white light, a hexagonal formation, and you wake up in your body with the white lady still looking at you, seemingly conveying a message. In this dream, there are themes of danger, exclusion, and a struggle for survival. The presence of the rose tree represents a cautionary instinct within you, guiding you away from potential harm. The white lady's actions may symbolize feelings of being left out or overlooked in certain situations, triggering anger and suspicion. The act of trying to kill her could be a manifestation of your desire to protect yourself and those close to you. The appearance of the queens and the human farm suggests a power dynamic and the potential exploitation of others. It's possible that these elements reflect your concerns about societal issues or a feeling of being trapped within certain systems. The dream's ending, with you waking up and having a telepathic exchange with the white lady, may represent a realization or understanding that you have control over your own choices and don't need to follow a path dictated by others. Considering your previous dreams, there are recurring themes of fear, danger, and a struggle for control. It's important to acknowledge the emotions these dreams evoke and explore any underlying anxieties or unresolved issues they may be reflecting.